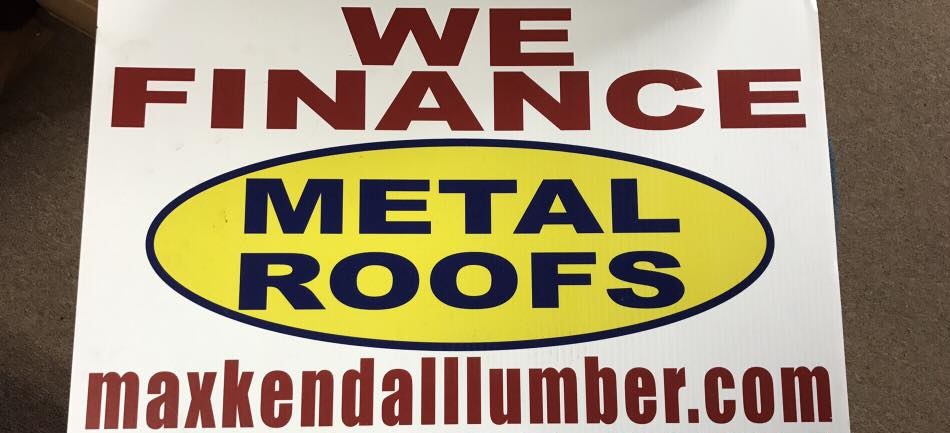 Interested in a new metal roof on our home but not sure you can afford it? Well, we offer in-house financing up to 80% of a beautiful new, energy efficient roof on your home! 
TO ALL HOMEOWNERS:
We now offer financing for customers who
buy metal roofing from us. We will finance
up to 80% of the cost of materials and labor
for a roof that is installed on your home. You
will only need to pay 20% down. Stop by any
of our locations or call us a representative will be
happy to provide you with further details!
Free Call: Axton- 1888-343-2825
Free Call: Lynchburg: 1-833-593-3251