At Max Kendall Lumber and Tin, we stock all the trim and accessories needed for all your metal roofing projects.
Metal Roofing Trim
Just like the 20 colors of metal roofing we offer, the same is true of our trim. The trim is cut from the same high quality painted metal as the roofing, with stock trim cut in 10'4″ lengths. We would be happy to bend custom length, custom shaped trim for you, priced per piece. Please refer to the following two charts to determine what trim pieces you need.
Residential Trim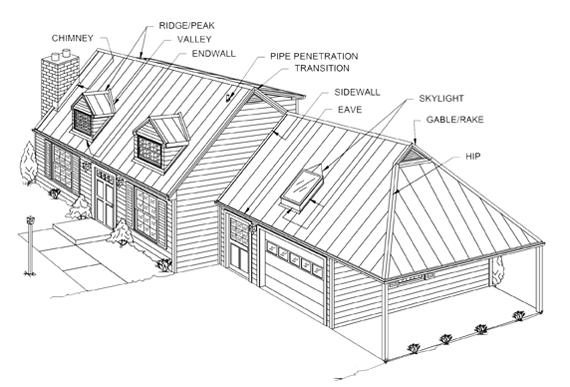 Commercial Trim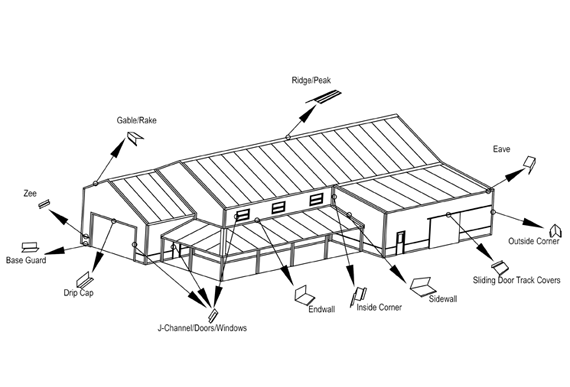 Metal Roofing Accessories
To complete your metal roofing job, we stock all the accessories that you need. We stock NPC Sealants in the same 20 colors to match your metal roofing color. To fasten down your metal roof, we have one of the largest stocks of wood and metal screws in the country. We carry an aggressive thread- plywood/osb screw equipped with a neoprene washer and metal umbrella cap which provides superior adhesion to the decking and protection from weather elements, and self-tapping metal screws offered in the same colors at various lengths.